Startex-Tucapau News Volume 1 Number 1 December 2021

A non-profit organization serving the Startex – Tucapau community.
Startex Circle of Friends
What is this?
Simply put, we are a network of friends dedicated to helping with the revitalization and rebirth of the Startex – Tucapau area. We are inviting anyone who wishes to help to join the Startex Circle of Friends. With your help we can unite together as friends and accomplish many great things for the betterment of the Startex community. With everyone giving just a little bit of their time and talents we can make a huge difference in the tradition of "Neighbor helping Neighbor".
Your Time
Are we asking you to give up all your spare time? No, we are just asking for an hour or so a week. You can give more if you want or less if you want. We all have things going on in our lives, kids, grandkids, and work. The list seems to be never ending. However, we want to always be respectful of your time. You may not realize this, but Startex has many, many friends out there that want to see us succeed. Many folks would like to help if just asked. Some folks may not be physically able to help but are cheering us on from the sideline.Please send us a note of ways that you may be able to help. Don't forget to include your contact information.
Startex Circle of Friends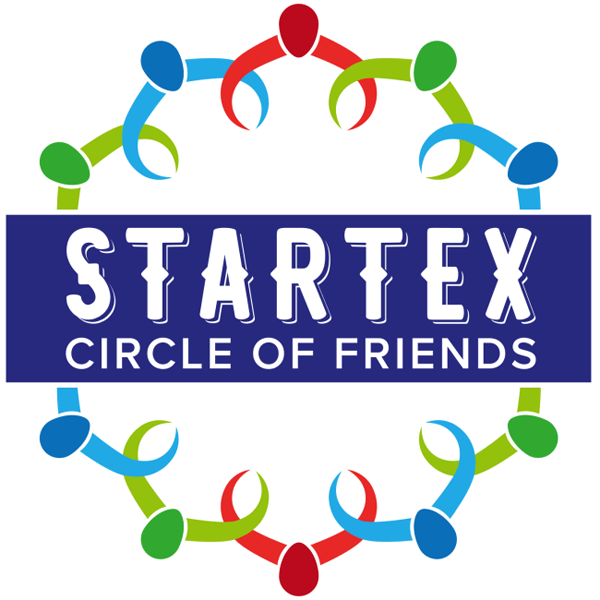 ---
Startex Serve Day Event
Our Startex Serve Day Event back on October 2nd was a huge success. In case you missed it, the perfect ending to our event was Startex native Jeff Shelton performing his original song "Tucapau Mill".
Check it out here: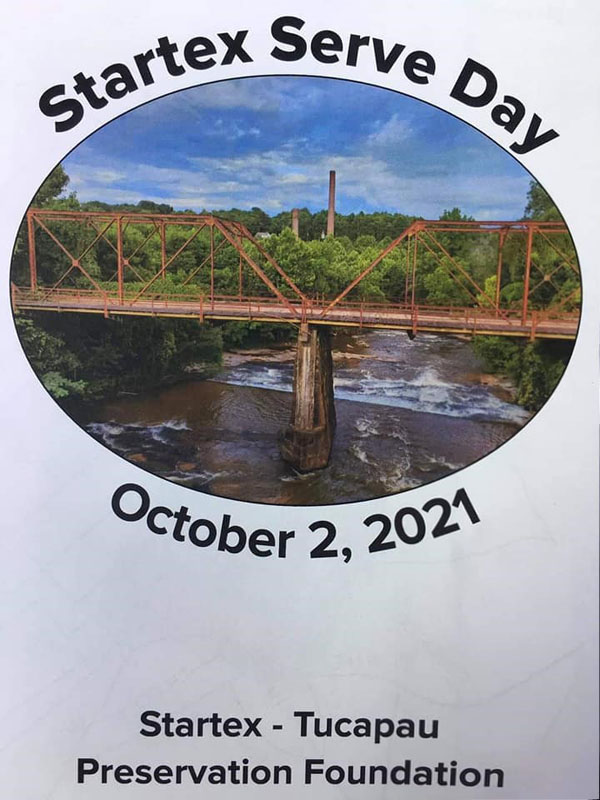 ---
"Startex Blessing Box"
Several weeks ago, we put out the word that Startex needed a Blessing Box for our community.
A special friend, Sherry Santana, sent word that God put this project on her heart and on her mind to get a blessing box built and put into place. Not only did Sherry make this happen, she also stocked it with the 1st round of food. How awesome is that? We will need help in keeping our blessing box stocked and looking good. Some folks have already volunteered to help replenish our Blessing Box.
We are working on finding a place where donated food and other items can be dropped off, stored, and available to replenish the box as needed.
Monetary donations can be safely and securely made through our website: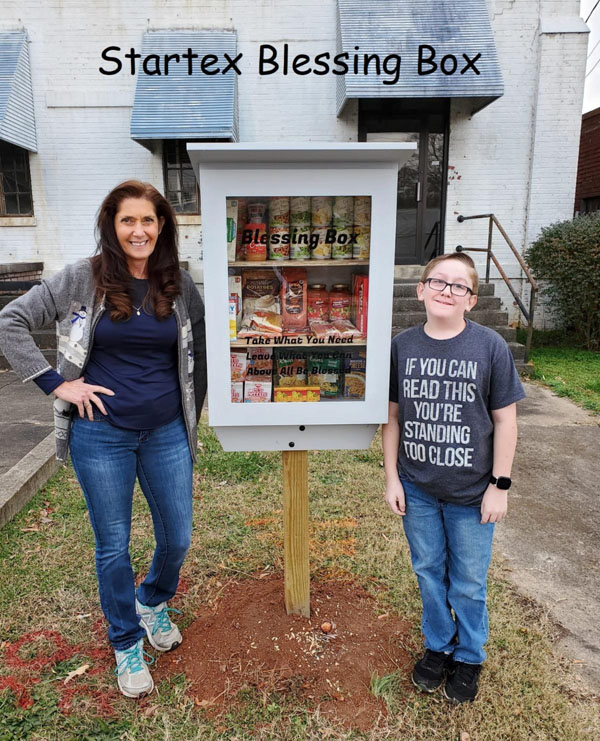 ---
Our Website
We are proud to announce that we have launched a website highlighting the Startex – Tucapau Community. Here you will find photos, some of the history and other items of interest. In addition, we have a safe and secure way to make donations.
---
Donations
Donations are always accepted and appreciated to help fund our various projects and programs.
To donate anytime safely and securely:
Be sure to let us know how you would like your donation to be used: special projects like our affordable housing project, special events like our Startex Mill Village Reunion, our blessing box, or our general fund.
If you prefer, you can mail your donation to:
Startex – Tucapau Preservation Foundation
Donald Jones
2636 Shoemaker Street
Birmingham, Alabama 35235
donald2632@aol.com
205-807-3548
---
Upcoming Events
April 2022 Startex – Tucapau Mill Village Reunion
April 2022 Old Time Gospel Singing Fundraiser
June or July 2022 Mingle at The River
Exact dates and other details will be announced as information becomes available.
Upcoming Project
Refurbishing a local Startex house to be used as affordable housing for a local family. Details about this project will be announced soon.
---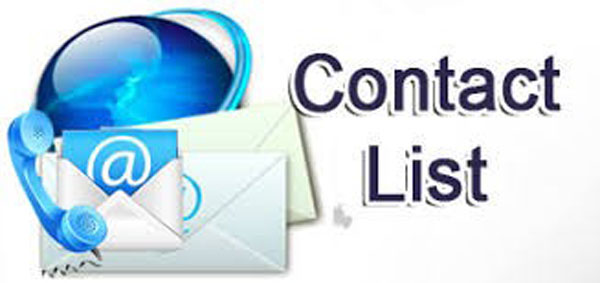 We Need Your Help
We are in the process of updating, refreshing and building our contact list of interested folks. Over the years, some folks have moved, and some have passed on. For others we have either partial or no information at all. This information will be used to send updates of our progress, newsletters (like this one), special announcements, volunteer opportunities and ways to donate.
—————————————
How to Submit Contacts
We are asking for your to help to update and refresh our contact list by providing your contact information. Plus, get out your address book & thinking caps to come up with at least 5 or 6 (or more if you would like) contacts to add to our list.
Below is the format and a link to help us update and expand our contact list.
Name:
Address:
Phone:
Email address:
It's easy to send contacts to us.
Comments, Suggestions, Feedback
We welcome your comments, suggestions and feedback. Let us know what's on your mind, tell us how we are doing, or just drop a line to say hello. We would love to hear from you.
---
National Register of Historic Places
Behind the scenes work is currently taking place for Startex Mill and the Old Iron Bridge to be nominated for listing on the National Register of Historic Places.
What is The National Register?
The National Register of Historic Places is the United States Federal Government's official list of sites, buildings, structures and objects deemed worthy of preservation for their historical significance. Just because a site or structure is old does not automatically qualifyit to be listed on the National Register of Historic Places.Startex Mill and the Iron Bridge must meet specific criteria to even be considered to be nominated. Images, descriptions, dates of construction and other details must be carefully researched and expressed in specific, concise detail. Academics of history and preservation at the State and Federal levels examine the completed application checking the details for accuracy.
Passing The First Hurdle
The State of South Carolina Department of Archives and History has given their approval to proceed with the application process for nomination.We will update everyone on the progress as details become available.
---
Startex-Tucapau Preservation Foundation
Donald Jones
2636 Shoemaker Street
Birmingham, Alabama 35235
205-807-3548